We bring your vision to life
Once you're ready to create your personal dream bath, you'll work closely with our talented design team to bring your vision to life. We ask questions. We listen carefully. We plan meticulously. And we do it all with the singular goal of making your bath.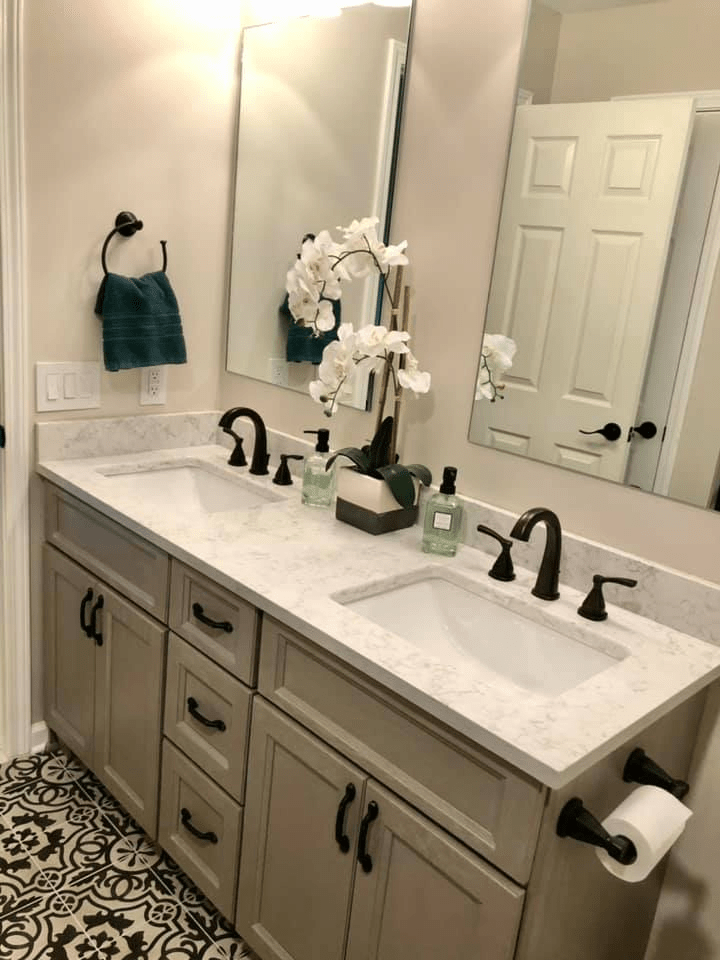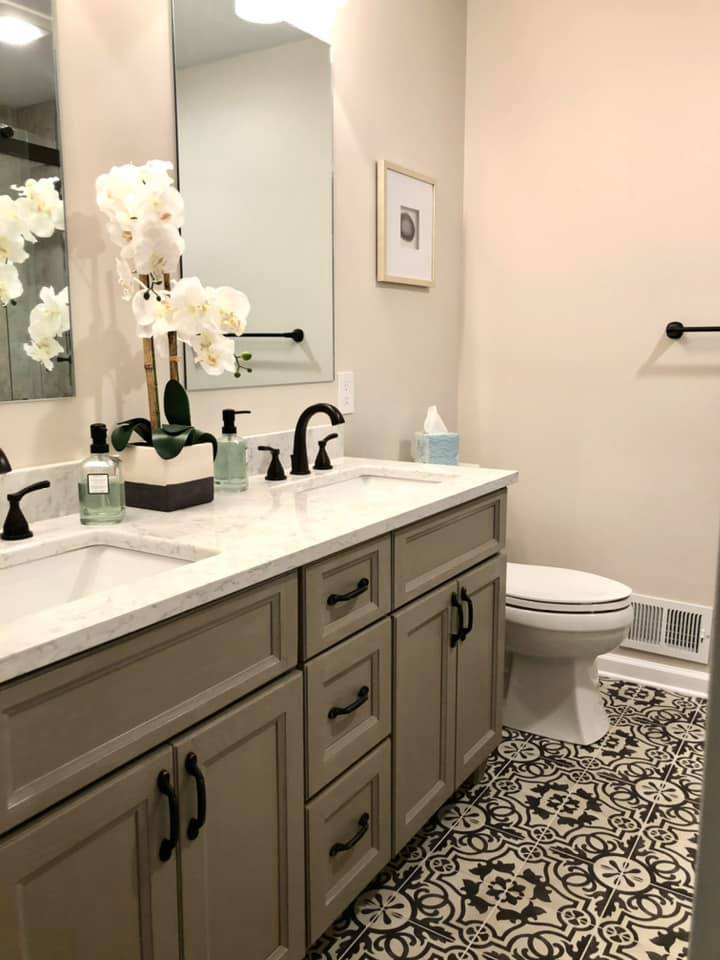 OUR PROCESS
Refined for over 55 years to create the ultimate bathroom design experience for you and your family.
The first step on your journey will begin in our showroom as a one-on-one collaboration with a member of our highly trained design team.If you have plans, dimensioned sketches or photos, we invite you to bring them to your appointment; if you don't, simply bring your ideas about what would make the ideal space for your family. Together, we'll talk about your unique needs—including space requirements, materials, finishes and appliances—and of course schedule and budget.
Not sure what you need to budget? There are many factors that go into the cost of remodeling. Our design professionals can help you understand the impact of things like moving plumbing, dealing with an older home, or special accommodations.
We'll will come to your home to gather more information. We will further examine your space gathering structural and mechanical considerations, site conditions and dimensions. We observe surrounding spaces, and how our new space will impact your home.
Now the fun begins. Using all the information we've gathered, we begin the design phase. We work to develop not only a space that solves your unique issues but also refine your desires and showcases your personality within your home. We will then present you with drawings, and computer renderings to help you fully visualize the new space.
During this phase, we will present the design and drawings, as well as a formal agreement for approval. At this time, the final product selections and project timeline are confirmed; then, a deposit is taken securing your place on the schedule.
At this point our master cabinet manufacturers will begin to create your dream space. Your Vella design team will assist in the final selection of counters, tiles and other design elements, and coordinate the installation schedule.
Vella is a full-service remodeler. From demolition to final inspection we are there. Our in-house installation teams are comprised of master craftsmen, each with years of experience in the installation of custom cabinetry, appliances, tile, and equipment. We are a one-source contact throughout every phase of your project, seeing your project through to a seamless and successful completion. Generally, your bathroom will take around 2 weeks to be completed. Some materials and custom cabinetry designs may take longer. Each project is overseen by Frank Vella Jr., to ensure all questions are answered and everything moves smoothly
At Vella., we understand that you're making an investment in your new bath—both financial and emotional—and we are dedicated to ensuring satisfying returns on both. After your installation is complete, your designer will meet with you in your home to familiarize you with your new bath's features and confirm satisfaction down to the smallest detail. We'll discuss the care of your selections, and provide you with resources to maintain your bath. This is one of the most thrilling moments for our designers and clients alike, and we look forward to sharing it with you.
Design Development
Project Management
Budget Planning
Complete Tear Outs
Structural Wall Changes
Relocations
Plumbing & Electrical
Windows & Doors
Cabinetry design and installation
Does your vision go beyond the bathroom? We have you covered. Custom closets, private dressing areas, whatever your space calls for, we can help.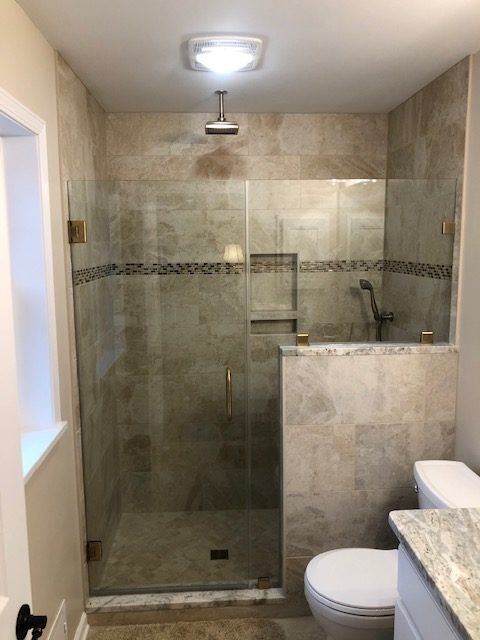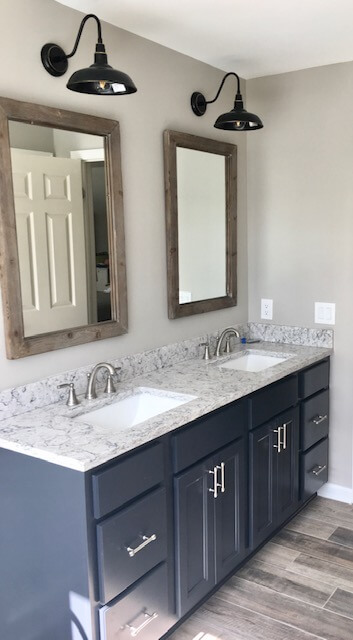 Your day starts and ends with your bathroom. Whether it's a family bathroom or your master suite, function is important. We'll update to provide better function and efficiency, but also create your perfect sanctuary. Whether you prefer bold or subtle and calming, this personal space will reflect you.
Bathrooms are a small space with grand possibilities. Tub to shower conversions, glass enclosures, custom tile work, and beautiful fixtures can be considered to create your one of a kind space. We will bring your design together, assisting with all the selections, Paint, tile, fixtures, hardware, counters, every detail.
We are Certified Aging in Place, our designers can assist with Universal Design & Aging in place considerations. Whether you're looking for a simple refresh or a complete redesign, your vision is only a few steps away.
Our bathrooms
Our bathrooms are one of the most heavily used spaces in our home. That doesn't mean they can't be beautiful.
Let's talk about your
new Bathroom
Use the form below to set up a complementary design consultation.