Achieving Great Results from Start to Finish
At Vella Bath & Kitchen, we understand that redesigning a new kitchen or bath is a complex and sometimes daunting project.
Your visit to inspect the work being performed in our home was evidenced that you cared about quality and customer satisfaction.
– Phil and Sue
The most important resource you will have going through this process is an experienced and knowledgeable designer you can trust. At Vella Bath & Kitchen, we help you from the initial concept to the final walkthrough; building on over 55 years of experience in the industry. Vella has adopted an unrivaled process providing you with professionals to help handle every aspect of your project.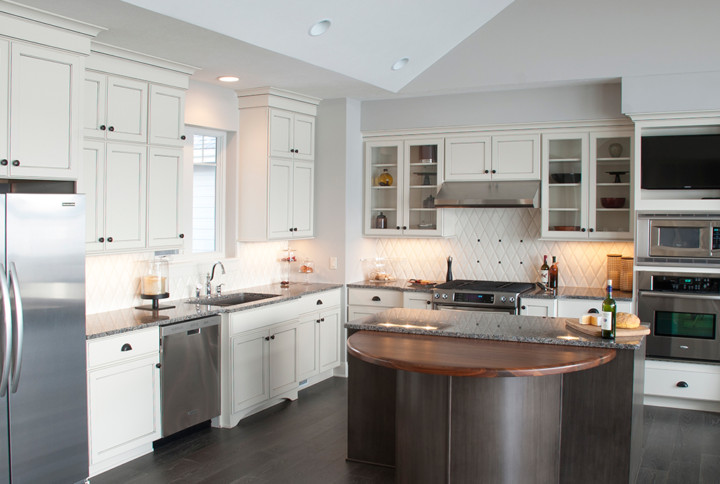 Our Specialized Technique to Ensure Precision
Step 1: Showroom Consultation
The first step to every home improvement project is a showroom consultation directly with Frank Vella Jr., where a thorough appraisal of what you would like to accomplish with your remodeling project, and what our expert designers would recommend based on your specific space, needs, and requirements.
Step 2: In-Home Consultation
A one-on-one with a Vella team member to assess your current space and discuss your project in more detail. We discuss the changes you are interested in making based on your lifestyle and needs. During this, we review your options and gain a better understanding of the scope of the project and budget. We place our emphasis on understanding you.
Step 3: Showroom Meeting and Proposal
After finalizing a vision for the scope of the project, our designers will work on creating a design proposal which includes estimated costs and timeline. We'll meet with you to discuss the proposal in detail and make adjustments to the overall project scope based on your feedback. We craft every project to fit your needs in terms of vision, cost, and timing.
Step 4: Contract and Scheduling
Vella will develop a detailed contract based on the scope of work and provide approximate job start date; which is typically scheduled 2-4 months in advance. A good-faith deposit is accepted which allows for the release of Vella's property designs and floorpans for your reference.
Step 5: Project Production
With building approval, material, labor, and design all in place, production on the project begins. Each of the experienced craftsmen on your job is a full time Vella Bath & Kitchen employee and are managed by the crew leader, who will be at your home each day through out the process. Each project is overseen by Frank Vella Jr., to ensure all questions are answered and everything moves smoothly.
Step 6: Completion and Finalizing
Upon job completion, a final walk through is performed allowing you to review the project, ensuring any concerns are immediately addressed. Vella Bath & Kitchen's focus is your total satisfaction and we guarantee our workmanship, period.
They were extremely courteous, mindful of our wishes, very pleasant to talk with and respectful of our home.
– Thomas